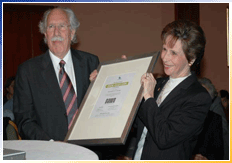 The Egyptian Society for Child Care E.S.C.C. is a nongovernmental organization established in November 2000 and registered at the Egyptian ministry of Social Affairs under reference 436/2000. The president of the board is Ms. Laila El Sioufi and its members include a group of the most eminent Pediatric Endocrinologists in Egypt.
"Assistance to Young Diabetics" ,AYD, is an E.S.C.C. program currently dealing with the Therapeutic Education of youngsters with diabetes and their families, development plans are underway to include an educational program for all people with diabetes requiring insulin.
In 2004, A.Y.D. won the first International DAWN (Diabetes Attitudes Wishes and Needs) award for its success in implementing therapeutic patient education program in a relatively short time in collaboration with the French Diabetes Association A.J.D. (Aides aux Jeunes Diabetiques) . A.J.D. was founded in 1956 and has acquired a vast experience in the communication of knowledge to diabetic youngsters, their families and healthcare professionals dealing with diabetes. A.J.D has provided A.Y.D with education tools in the form of 12 booklets (Les Cahiers) that were translated and adapted to Arabic culture and called "Sukar Mazboot" or Diabetes Controlled. Each booklet addresses a single educational objective in a simple, clear and user friendly format.